Hairspring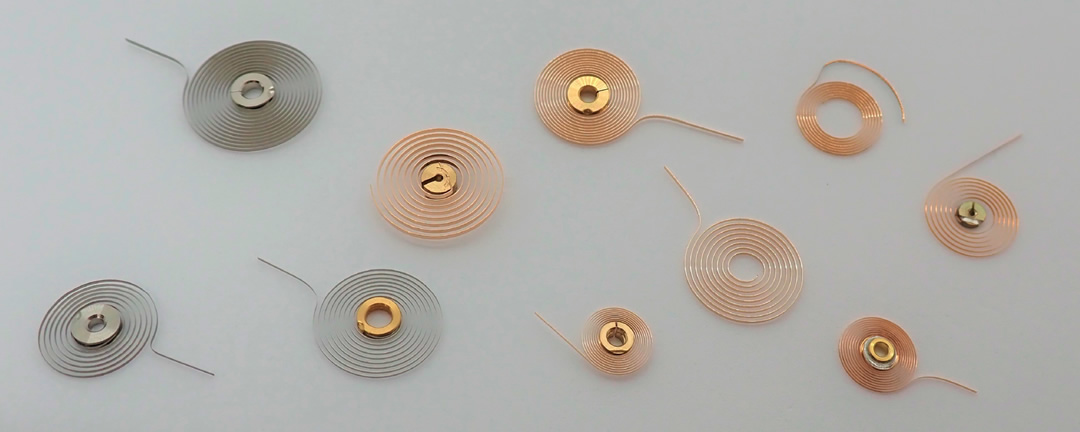 Hairspring for Pressure gauge, Dial gauge, Automotive Speedometers, Panel meter etc
SEIKO SPRING has built the real product in the field of various measuring instrument and electronic devices as a manufacture / sales maker of a hairspring since foundation in 1964. It replies to the needs of the visitor in the world from three bases in Japan, China and Bangladesh as a craftsmanship company which can trust it.
Our company manufacture and sell the highly precise and high-density hairspring used for various measuring instruments (movement for Pressure gauge, Dial gauge etc) and an electronic device (Automotive Speedometers & Tachometers, Panel meter etc).
Trust and results

Since foundation, the pursuit about the quality of a hairspring has been continued and the reliance as a domestic leading hairspring manufacture maker has been gained. It strives for improvement in quality from now on to always correspond also to the precision machinery industry which becomes advanced.


Jig for hairspring

After understanding completely the specification for which a product is asked, Our company have realized high quality by carrying out proprietary of the jig used for manufacture.

Hairspring can not be automated

There is no example which manufactured the hairspring with the full automated machine at globally, and each has a handmade element even now.
Therefore, accuracy is dependent on a craftsman's ""work"". By the SEIKO spring, ""the craftsman's work"" by the craftsman who has gained experience for years is realizing and maintaining high precision.

Quality control

The parts used for the measuring instrument is required much more quality. Therefore, we strictly practice quality control and maintain high accuracy.
Equipment
Rolling Mills
CNC Lathe
Vacuum heat treating furnaces
Gas substitution electric furnace
Reflow oven
Optical micrometer
Ultrasonic cleaner
Drying Oven
Press machine
Wire cutter
Torque measuring instrument
Profile Projector etc